The World's Best Sailors. The World's Fastest Boats.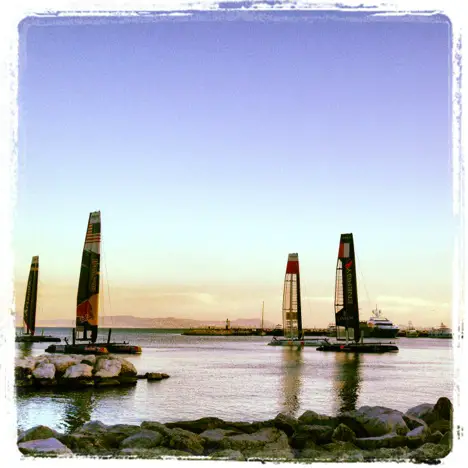 The World's Best Sailors. The World's Fastest Boats.This April the America's Cup World Series 2012-2013 was held in Naples, Italy. Cheering fans poured into the streets and along the "lungo mare", or sea wall, to celebrate the 9 teams racing their 45s catamarans.
I had the opportunity to represent Amalfi Coast yacht and speedboat charter company
Exclusive Cruises
and Italy's premier international catering and event planning agency
In Tavola S.p.A
while in Club45, the official lounge of the famous
Oracle team USA
. The lounge was situated directly on the Gulf of Naples with a clear view of Mergellina port, Mount Vesuvius, the Castle dell'Ovo and of course the immense sailboats racing to the finish line. The actual Cup is the oldest trophy in sport, dating all the way back to 1851.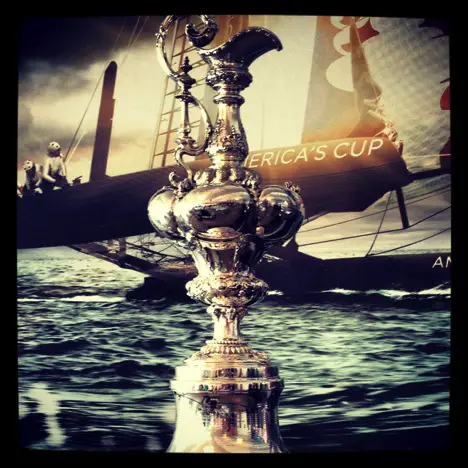 America's Cup is comprised of nine teams with five crew members and a guest racer. The race consists of 15-20 minutes of the sailboats racing to stay within boundaries, between their opponents and the turning marks, despite shifts in wind direction and speed. Throughout this, the guest racer sits silently on a netting behind the rear cross bar.
The idea of a guest racer is perhaps an idea to market the Cup more strongly, as rumors swirl that the Cup has an image problem…the majority of the fans and people involved are extremely wealthy and largely out of site, participating in a sport with a set of rules that is not always easy for the general public to grasp.
While in Club45, I was lucky enough to meet one of these guest racers, Dr. Ray Tesi, who recounted his experience to me while he was a guest on the Red Bull catamaran.
"We are literally flying. With this big sail flying, I am 15 feet off the water on the flying hull on the high side. The power of the sails is impalpable. I think I saw 26 knots. There is a moment of peace while we chase the fleet to the next mark. I am able to look around at the beauty of the bay, the city of Naples tumbling up the hillside. Mt. Vesuvius and the island of Capri are in the distance. What a day, what a setting, what a ride. I was getting comfortable moving across my 18 inches of real estate…"
Aside from the guest racer, some of the biggest names in the world capitalized on the race for marketing purposes. Nespresso was the official coffee of the event while Puma and Louis Vuitton were official partners.
In summary, America's Cup World Series was a silky mix of big name luxury brands, the most talented international, an elite crowd of guests and the city of Naples-one of the most beautifully unique and romantic backdrops in the world.